Mobile Phone Signal Boosting Solutions for Vehicles
Boost Cellular Signal for Trucks, Vans & HGVs
Boost your fleet's mobile reception
Through our state-of-the-art mobile repeater system that boosts mobile signal and data in vehicles and across all four major networks, EE, O2, Vodafone and Three, we successfully solve the problem of dropped calls, poor voice quality and low data throughput caused by a weak cellular signal in vehicles whilst on the move.
Our mobile network signal boosting system for vans, trucks and HGV's, works via a high gain external antenna that connects to the mobile phone signal outside, which is then fed into the internal repeater known as a Network Unit.
This is then connected to a coverage units in the vehicle which amplifies the signal from outside
Boost Pro will provide superior network coverage in all types of vehicles (and buildings), including cars, RVs, vans, trucks, buses, coaches, HGVs, emergency services (ambulances, fire engines, police vehicles) and more.
There are no limits to where Boost Pro can reach.
But we don't just leave you to it. Once installed, we provide bespoke ongoing managed mobile signal boosting services and digital performance monitoring and apply automatic updates to support continual network changes in your area.
There is a cost-effective solution to boosting poor mobile phone connectivity for your vehicles – the smart repeater system from Boost Pro.
We didn't know there was a solution to our poor mobile signal until we met Boost Pro Systems. Since installation the productivity of our workforce has improved exponentially.
Mobile Signal Boosters for Vans, Cars, RVs & Emergency Service Vehicles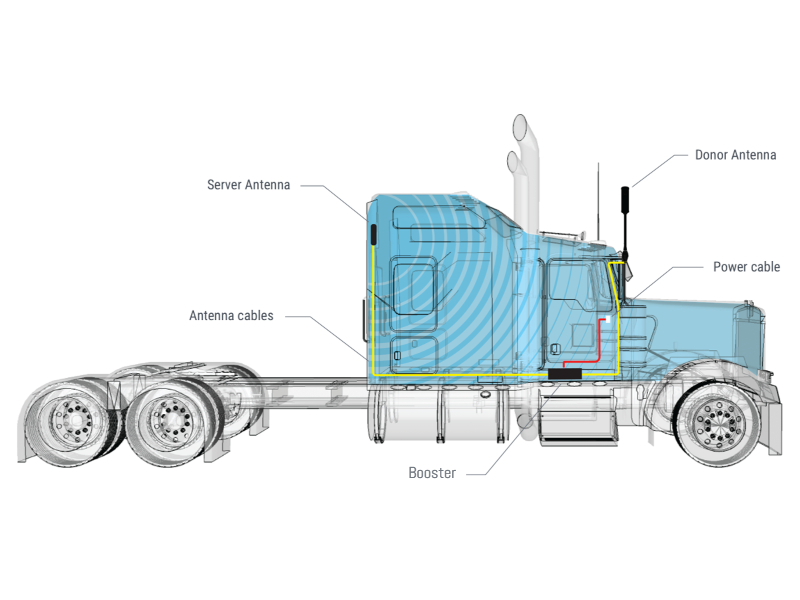 Mobile Signal Boosters for Trucks & HGVs
Boost Pro has provided telecommunication solutions to thousands of sites across the UK since 2014.
Working in sectors ranging from healthcare, to construction, to agriculture, at Boost Pro we truly are at the cutting edge of the telecommunication industry.
Our experienced team at Boost Pro pride themselves in always pushing the limits of our technology, and providing innovative solutions to our clients.
When designing and delivering the best possible solution, at Boost Pro we understand that not only is every client different, every building is different. Our solution is both fully bespoke and scalable allowing flexibility in the deployment of our technology, resulting in us always providing the most cost effective solution. Our experienced team will manage each project from the initial survey and consultation period, through to the deployment of the Boost Pro system.
Once the system is installed we don't just leave you to it. We provide a bespoke ongoing managed service which includes digital performance monitoring and applying automatic updates to the deployed Boost Pro system to support continual network changes in your area. In addition our experienced engineers will physically test the system annually to ensure it is performing to its maximum capacity.