Innovation in Mobile Connectivity
A leading telecommunications consultancy, Boost Pro provides a range of bespoke, fully-managed services for mobile connectivity. Our smart cellular solutions deliver the industry's highest gain, at the lowest cost per square metre. With clients across healthcare, manufacturing, retail, and local authorities, our experienced team has a wealth of knowledge in identifying the best cellular connectivity solution for every type of building.
Our engineers bring decades of experience in solving complex connectivity problems, ensuring the best possible client care from start to finish. 
Due to the design and construction materials used in many buildings, improving mobile signal can often be a complex, involved process. Our engineers have worked across many building types – from remote windfarms and factories, to hospitals and large office blocks – our survey and design process will ensure the best possible solution for you.
Boost Pro Systems provides a range of cellular connectivity solutions, including license-exempt mobile repeaters, small cell technology, distributed antenna systems, and mobile private network solutions for enterprises and public sector organisations. This includes sectors such as healthcare, manufacturing, logistics, utilities, and more.
We work with private and public sector organisations of all sizes. Our solutions have been deployed in hospitals to improve operations and patient wellbeing; in complex manufacturing facilities for enabling IoT connectivity; for improving inter-agency communication within the emergency services; and connecting remote renewable energy projects.  
In 2020, the NHS entered a digital transformation era, focusing on the use of mobile technologies for improving care. As part of a national framework working directly with the NHS, our mobile solutions are currently in use within several NHS Trusts in the UK, improving staff and patient experience, and enabling an NHS of tomorrow.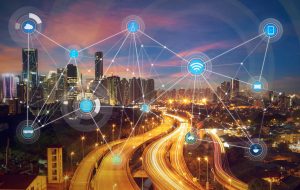 There is an ongoing acceleration in the use of digital devices and the need to keep data secure on sites across the UK. With advancements in wireless technologies, there is no longer a heavy reliance on wired connectivity, due to lengthy construction processes and issues surrounding scalability. Instead, reliable, secure wireless connectivity is growing in
Read More »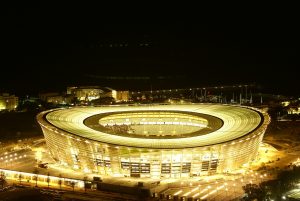 With the possibility of Covid-19 becoming an endemic, large scale events such as festivals, concerts, and sporting events are being planned throughout the world with the hope of running at full capacity. Something that could not have been done over the past two years, due to public health guidance and laws. For example, the 2022
Read More »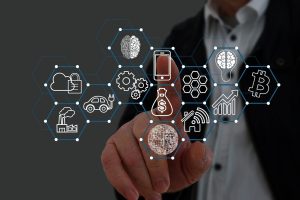 The Fourth Industrial Revolution (Industry 4.0), using smart technologies, has transformed sectors such as manufacturing, logistics, agriculture, and healthcare, with automation, real-time monitoring, and data analysis central to this. The Industrial Internet of Things (IIoT) and other technological advancements have contributed to the growing success of Industry 4.0, however traditional connectivity solutions such as wired
Read More »
Boost Pro has provided telecommunication solutions to thousands of sites across the UK since 2014.
Working in sectors ranging from healthcare, to construction, to agriculture, at Boost Pro we truly are at the cutting edge of the telecommunication industry.
Our experienced team at Boost Pro pride themselves in always pushing the limits of our technology, and providing innovative solutions to our clients.
When designing and delivering the best possible solution, at Boost Pro we understand that not only is every client different, every building is different. Our solution is both fully bespoke and scalable allowing flexibility in the deployment of our technology, resulting in us always providing the most cost effective solution. Our experienced team will manage each project from the initial survey and consultation period, through to the deployment of the Boost Pro system.
Once the system is installed we don't just leave you to it. We provide a bespoke ongoing managed service which includes digital performance monitoring and applying automatic updates to the deployed Boost Pro system to support continual network changes in your area. In addition our experienced engineers will physically test the system annually to ensure it is performing to its maximum capacity.