Mobile Connectivity Improvement Project
DAC Beachcroft LLP is an international law firm headquartered in London, United Kingdom. It has around 2,500 lawyers and professionals across the UK, Europe, Asia-Pacific, Latin America and North America. It provides a full-service claims, commercial, risk, advisory and transactional capability, primarily in health, insurance and real estate.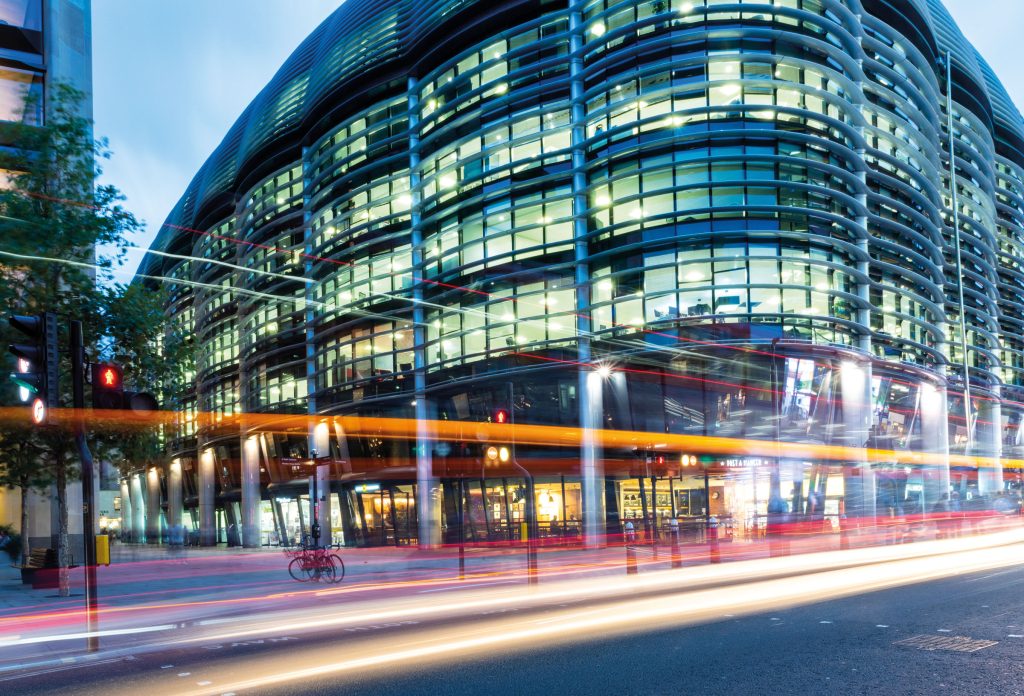 Like in many modern, sustainability-focused buildings, DAC Beachcroft struggled with mobile connectivity at their London-based headquarters within The Walbrook Building. This can be attributed to the materials used in construction, including Low-E glass, steel, concrete, and timber. 
With a large workforce located in the office and this being a global headquarters for the company, this led to a number of operational challenges. This included communication with clients, other offices, and other stakeholders. With little to no mobile coverage, health and safety in the office was also a concern. 
Following a detailed survey and consultation period the Boost Pro team designed a hybrid DAS to improve the corporate mobile signal. Additional wayleave agreements were required due to cable routes within the building. To minimise disturbance to staff the installation took place across two weekends. 
The solution is an Active DAS Hybrid that provides uniform, high-quality mobile signal throughout the building, and is scalable to the size needed. This delivers a mobile signal that is up to 1000x stronger, utilizing CAT 5e/6 cabling for RF and Power over Ethernet, with no signal attenuation, right to the perimeter of the building.
With no operator licence required, installation was completed in a matter of days – this smart cellular solution delivers the industry's highest gain, at the lowest cost per square metre.
✓ 3G / 4G / LTE Voice and Data
✓ Multi-Carrier Support with Carrier Switching
✓ Indoor / Outdoor NEMA 4 Rated
✓ Network Safe
Following installation staff now benefit from a strong and consistent mobile voice and data coverage across the office.
Employees can now easily communicate with all stakeholders, including partner offices, suppliers, partners, and clients.
The team now benefits from health and safety, productivity, and operational advantages of being able to use mobile devices on the move within the offices.
Our products are license-exempt and fully comply with Ofcom's UK Interface requirement 2102 (IR2102) (UK) and ComReg S.I.No.283 of 2018 (Ireland).
Can we help? Get in touch
Email: connect@boostprosystems.com
Tel: 0330 1244 805
19 Shairps Business Park, Livingston, West Lothian, EH54 5FD
Boost Pro Systems
Formed in 2014, Boost Pro Systems is the industry leader in solving the problem of dropped calls, poor voice quality and low data throughput caused by weak cellular signal.