The Christie NHS Foundation Trust
Mobile Connectivity Improvement Project
The Christie is the largest single-site cancer centre in Europe, treating more than 60,000 patients a year and the first UK centre to be accredited as a comprehensive cancer centre.
Based in Manchester, The Christie serves a population of 3.2 million people across Greater Manchester and Cheshire, while more than a quarter of patients are referred from across the UK.
The Christie is ranked as the most technologically advanced cancer centre in the world outside North America, and has been named, by the National Institute for Health Research, as one of the best hospitals providing opportunities for patients to take part in clinical research studies.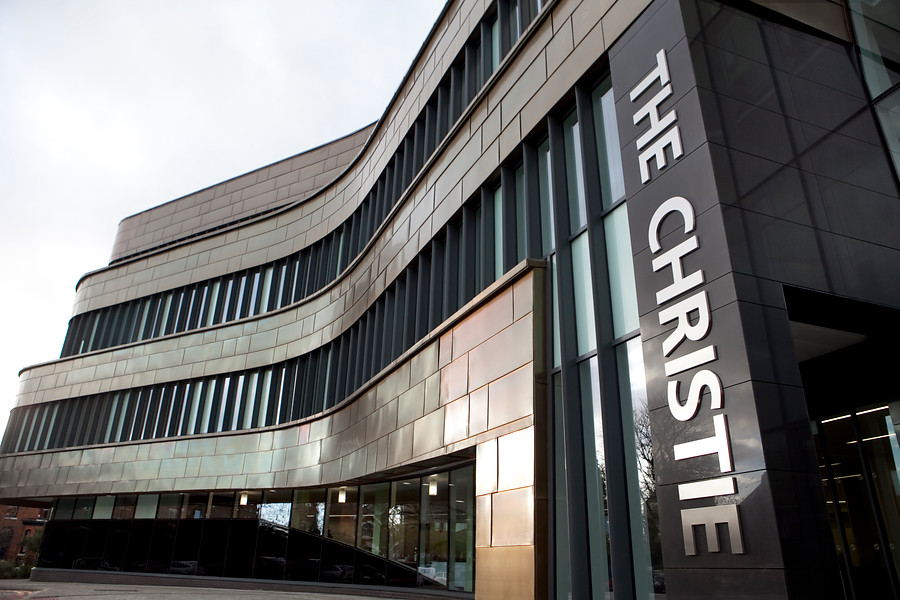 patients treated per year
years of cancer treatment
Opened in 2019, the new Outpatients department has struggled with poor mobile signals from day one. Due to the sensitive nature of the work carried out in the hospital, mobile connectivity is absolutely vital.
This is a common problem in hospital buildings, due to the design and materials used during construction (concrete, steel, and Low-E glass). This can have a detrimental effect on both staff being able to carry out their daily duties as well as patients not being able to communicate with family, in what is often a highly stressful time.
In line with the "NHS Long Term Plan" in making better use of digital technology, improving connectivity and mobile coverage for staff and patients was a priority for The Christie.
Following a short consultation period and onsite survey the Boost Pro technical team designed a hybrid DAS to improve all four networks (O2, EE, Vodafone and Three) across the full department. Due to the senstive nature of patient care, out of hours work was required on this project.
Our Active DAS Hybrid solution provides uniform, high-quality mobile signal throughout the building, and is scalable to the size needed. This delivers a mobile signal that is up to 1000x stronger, utilizing CAT 5e/6 cabling for RF and Power over Ethernet, with no signal attenuation, right to the perimeter of the building.
With no operator licence required, installation was completed in just three days – this smart cellular solution delivers the industry's highest gain, at the lowest cost per square metre.
✓ All 4 networks improved
✓ Up to 1000x stronger signal
✓ 3G / 4G LTE Voice and Data
✓ Installation time – 3 days
Signal has been transformed from zero bars to full signal across all four networks – o2, EE, Vodafone, and Three.
The solution has allowed patients, staff, and visitors to use their mobile devices on any mobile network, to make and receive phone calls, access data services, and receive text messages whilst in the hospital.
The team now benefits from health and safety, productivity and operational advantages of being able to use mobile devices on the move within the hospital building.
Due to the success of this project, Boost Pro is now looking to deploy this technology across the Trust.
Our products are license-exempt and fully comply with Ofcom's UK Interface requirement 2102 (IR2102) (UK) and ComReg S.I.No.283 of 2018 (Ireland).
Can we help? Get in touch
Email: connect@boostprosystems.com
Tel: 0330 1244 805
19 Shairps Business Park, Livingston, West Lothian, EH54 5FD
Boost Pro Systems
Formed in 2014, Boost Pro Systems is the industry leader in solving the problem of dropped calls, poor voice quality and low data throughput caused by weak cellular signal.