NHS Mobile Signal Repeater Solutions
The most advanced technology for legally boosting mobile phone signal in hospital buildings. Our licence-exempt mobile repeaters are currently in use within several NHS Trusts in the UK, improving staff and patient experience and enabling an NHS of tomorrow. 
Specialising in healthcare and working directly with  the NHS, Boost Pro Systems solves the problem of dropped calls, poor voice quality and low data throughput caused by a weak cellular signal.
Due to the design of the building and materials used during construction (concrete, steel and Low-E glass), many hospitals suffer from poor mobile signal. 
Our solutions optimise cellular coverage while improving voice quality
and data speeds. Boost Pro products are ideal for hospital buildings,
industrial facilities, remote settings, shopping centres, large offices, hotels
and much more.

Our equipment is unconditionally network safe as it prevents interference with mobile operator networks.
Boost Pro technology is the only cellular coverage solution authorised for use in approximately 100 countries and by almost 200 mobile operators.
Solutions range from plug & play to enterprise level and in each case provides the industry's highest maximum signal gain.
Case Study NHS Borders Mobile Connectivity Improvement Project NHS Borders – Borders General Hospital NHS Borders is one of the fourteen health boards within NHS Scotland. It provides healthcare services for the Scottish Borders, the southeast region of Scotland. NHS Borders is headquartered in Melrose. Borders General Hospital (BGH) is a district general hospital on
Read More »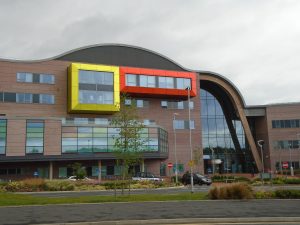 Case Study Alder Hey Children's Hospital Mobile Connectivity Improvement Project Alder Hey Children's Hospital, Liverpool Alder Hey Children's Hospital cares for over 330,000 children, young people and their families every year. In 2015, a state-of-the-art hospital alongside a brand new research, innovation and education centre was opened. Alder Hey in the Park and the Institute
Read More »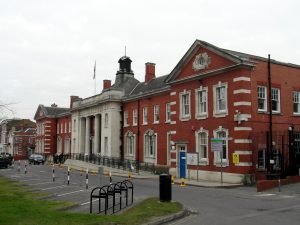 Case Study King's College Hospital Mobile Connectivity Improvement Project King's College NHS Foundation Trust, London A leading teaching hospital, over the last 170 years King's has built its reputation as a world class hospital. One of London's largest and busiest hospitals, with a strong profile of local services, King's primarily serves the boroughs of Lambeth,
Read More » Our expert project managers and telecommunication engineers will consult with your team, survey your premises and design the best mobile phone signal booster solution for your hospital, whether you are centrally or remotely located.  
From installation to on-going support, our team of engineers offers UK-wide coverage, ensuring we will reach you whatever the hospital location and delivering expert, reliable service to keep you connected. Once installed, we provide bespoke ongoing managed services and digital performance monitoring and apply automatic updates to support continual network changes in your area.